Integrity Commissioner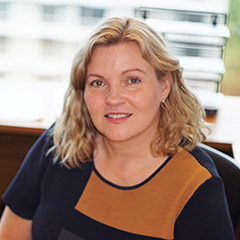 Dr Nikola Stepanov: Queensland Integrity Commissioner
The Queensland Integrity Commissioner is an independent officer of the Queensland Parliament who is responsible for providing advice on integrity and ethics issues and for maintaining the lobbyists register.
Under the Integrity Act 2009, the Integrity Commissioner can give written advice to Ministers, MPs, senior public servants and others about ethics or integrity issues, including conflicts of interest.
She may also meet with and give advice to MPs on ethics and integrity issues in relation to their declarations of financial interests.
The Integrity Commissioner is responsible for maintaining the Queensland Lobbyists Register and monitoring compliance by lobbyists and government with the Act and the Lobbyists Code of Conduct.