Integrity Commissioner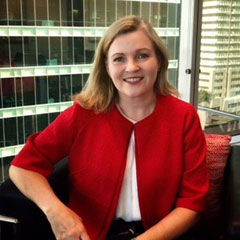 The Queensland Integrity Commissioner is a statutory office holder and officer of Queensland Parliament. The Commissioner administers the Integrity Act 2009.
The role of Integrity Commissioner involves:
Providing confidential advice on ethics and integrity matters to Ministers, members of the Legislative Assembly, ministerial staff, senior public servants, and other persons or classes of persons nominated by a Minister.
Regulating lobbyist activity and maintaining the lobbyists register.
Raising public awareness of ethics and integrity matters.
Standard setting on ethics and integrity matters at the request of the Premier.
The Integrity Commissioner is also the convenor and chair of the Integrity Committee. The Integrity Committee is an informal committee that meets four times a year. Members include the Heads of other integrity agencies:
The Chairperson of the Crime and Corruption Commission.
The Queensland Ombudsman.
The Commissioner of the Public Service Commission.
The Information Commissioner.
The Auditor-General.
The Electoral Commissioner.
The Queensland Racing Integrity Commissioner.
The Independent Assessor.
Meeting notes of the Integrity Committee are available.
The current Queensland Integrity Commissioner is Dr Nikola Stepanov (PhD).
Half Year Update
The Queensland Integrity Commissioner has recently tabled a Half Year Update in Parliament reviewing the role of the commission for the period 1 July to 31 December 2018. Access the Half Year Update (PDF, 832KB).
Transparency International

Congratulations to Transparency International on the successful launch of the Anti-Corruption Knowledge Hub.
The Anti-Corruption Knowledge Hub is an online space where Transparency International (TI) presents its research output. It is the home of the Anti-Corruption Helpdesk, TI's expert network, a series of topic guides and country-specific research. In addition, the Hub hosts many of the studies, tools and knowledge which lie behind what we do at Transparency International.
Learn more about Transparency International.
CPNQ: Corruption Prevention Network Queensland

Do you have an interest in the prevention of fraud and corruption in the public and/or private sectors?
The Corruption Prevention Network Queensland is a non-profit incorporated association whose membership consists of individuals and organisations with the aim to facilitate the sharing of information and experiences between members and other interested parties and to provide professional development opportunities.
For more information or details on becoming a member, visit CPNQ.