Integrity Commissioner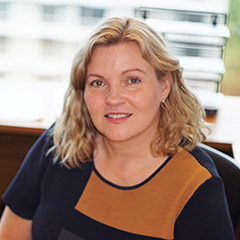 Dr Nikola Stepanov: Queensland Integrity Commissioner
The Queensland Integrity Commissioner is an independent officer of the Queensland Parliament who is responsible for providing advice on integrity and ethics issues and for maintaining the lobbyists register.
Under the Integrity Act 2009, the Integrity Commissioner can give written advice to Ministers, MPs, senior public servants and others about ethics or integrity issues, including conflicts of interest.
She may also meet with and give advice to MPs on ethics and integrity issues in relation to their declarations of financial interests.
The Integrity Commissioner is responsible for maintaining the Queensland Lobbyists Register and monitoring compliance by lobbyists and government with the Act and the Lobbyists Code of Conduct.
Transparency International

Congratulations to Transparency International on the successful launch of the Anti-Corruption Knowledge Hub.
The Anti-Corruption Knowledge Hub is an online space where Transparency International (TI) presents its research output. It is the home of the Anti-Corruption Helpdesk, TI's expert network, a series of topic guides and country-specific research. In addition, the Hub hosts many of the studies, tools and knowledge which lie behind what we do at Transparency International.
Learn more about Transparency International.
CPNQ: Corruption Prevention Network Queensland

Do you have an interest in the prevention of fraud and corruption in the public and/or private sectors?
The Corruption Prevention Network Queensland is a non-profit incorporated association whose membership consists of individuals and organisations with the aim to facilitate the sharing of information and experiences between members and other interested parties and to provide professional development opportunities.
For more information or details on becoming a member, visit CPNQ.